Staff
Below are bios of the wonderful people who make up the Central staff. The bios are nice, but your best bet is to get to know them in person!
Pastors
Bill Poe
Transitional Pastor
Bill was called as Transitional Pastor at Central in January 2017. He received a Master of Divinity from Austin Presbyterian Theological Seminary, and a Doctor of Ministry from McCormick Seminary in Chicago. He and his wife, Betty Anne, will celebrate their 50th wedding anniversary this summer! They have served congregations in Bryan, Houston (twice), and Sherman, Texas, and in Little Rock, Arkansas..
Bill is and has been very active in various roles in Mission Presbytery, and is presently serving as Chair of the Committee on Ministry.  He says, "I will be working with the officers, other members of your staff, and you to keep CPC the strong, mission-minded worshiping community it is while we await the coming of your new Pastor."
Kim Smith-Stanley
Associate Pastor
Kim was called as Associate Pastor at Central in mid-2013. She is a graduate of Austin Presbyterian Theological Seminary, where she received a Master of Divinity degree as well as the Crawley Fellowship and the Pile-Morgan Fellowship. Before attending seminary, Kim worked as a Licensed Professional Counselor with at-risk youth and their families. . She continues to enjoy time spent with youth at CPC on yearly mission trips and retreats.
In 2012 Kim began The Central Mission, a ministry and assistance program for people who are homeless and low-income. Kim is passionate about issues of justice and equality, both inside and outside the church. She finds joy in discovering ways of creating a more diverse church where all feel welcomed and included!
In April of 2017 Kim married Nick Smith-Stanley, and they have been busy blending their families that include 19-year-old daughter Sam, a film major at The University of North Texas, 12-year-old son Lukas, a rising 7th grader, Andy and Kittie (the cats) and Jack and Lily (the dogs).
Parish Associates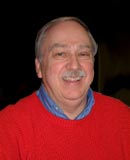 Tom Estes
Parish Associate
In August 2002, Tom Estes became our Parish Associate for Pastoral Care. Tom is the emeritus moderator of our Board of Deacons, helps supervise seminary interns, and assists the pastors with other duties. He and his wife Sally moved to Austin in retirement in late 2001. They have five children and nine grandchildren.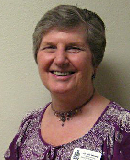 Mary Swierenga
Parish Associate
In November 2011, Mary Swierenga became our Parish Associate for Adult Education. A graduate of both Wesley and Columbia Theological Seminaries, Mary served as the Pastor for Spiritual Formation for 17 years in Vienna, VA. After 35 years in the D.C. area, she moved to Austin in April 2011 to live near her children and grandchildren.
Office Staff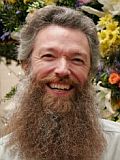 Win Bent
Office Manager and Webmaster
Although he started working as the Church Secretary in 2004, Win has been a friend of CPC since he and his wife, Susan Richter, moved to Austin in 1996. In addition to working in the church office, he can occasionally be found providing music for Sunday morning services.
Win also enjoys – yes, enjoys! – computer programming and administration.
[For example, this was created with PHP code.]
Koreena Malone
Contracted Bookkeeper
Koreena Malone is the Managing Principal of KM Business Solutions, LLC, and the founder of Fun Financial Facts. She is also an activist for affordable housing and has published articles about the importance of financial literacy. She resides in Austin, Texas with her three children; James, Loryn, and Jalon.
Music Staff
Cindy Couch
Director of Music Ministry
Cindy has been the director of music at Central for almost twenty years. She has a master's degree in conducting and was a high school choir director for 30 years. Her high school choirs were widely recognized as some of the best in the state and Cindy received a state teaching award for excellence. She is the founder of the River City Pops, an adult community choir, which is one of the oldest continuous community choirs in Austin.
Cindy has performed with such groups as Aspen Music Festival choir, Chamber Singers from the University of Texas, the San Antonio Chorale, Houston Theater Under the Stars, Handel Haydn Society, Zachery Scott Theater, the State Theater, Austin Pro Chorus and Conspirer.
She has served as vocal chairman for region 18, as a presenter at state conventions, as a region choir director, and is active as a clinician, consultant, and adjudicator.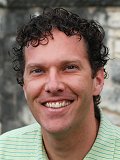 Nathan Quiring
Organist
Nathan was raised in Plainfield, NJ, where he started learning to play the piano as soon as he learned to read. After college, Nathan moved back to New Jersey to pursue his career in architecture and played the organ as an intern for the United Presbyterian Church of Plainfield. Fortunately for us, he decided to relocate to Austin!
Hannah Boyd
Children's Choir Director
Hannah is a graduate of Oklahoma City University with a Bachelors of Fine Arts, where she studied musical theatre, vocal performance, and theatre performance. She also attended Westlake High School. Hannah has a 7-month-old son named Camden and a 2-year-old dog named Owen. She previously worked as a singing Disney princess for children's birthday parties, and a Respite therapist for children with autism, and currently teaches voice and basic piano.
Christian Education and Childcare Staff
Katy Bedford
Interim Director of Christian Education for Children & Youth
Katy is a graduate of Princeton Theological Seminary, where she received a Master of Divinity degree. She grew up in Georgetown, TX where she has been a member of First Presbyterian Church for 23 years. Her many years in Christian Education have included childcare, all ages of Sunday School, VBS, mission trips, and more! She has a passion for watching children and youth grow in their faith and share it with others.
Hadeel Saweedi
Child Care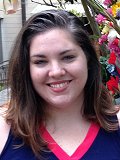 Allie Barden
Child Care
Hortense Kabaya
Child Care
Chantal Mbaya
Child Care
Other Staff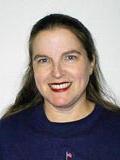 Kathi Thomas
Wedding Director
Kathi Thomas, PFCI, TMF, has been involved in the special event industry for over 30 years, including since 1983 here in Austin. She is a member of American Institute of Floral Designers (AIFD) and Professional Floral Commentators International (PFCI.) Kathi has extensive experience in working with couples and their families to help make their wedding go smoothly. She has a degree in music and is happy to assist couples in selecting music for their event. "Our goal at CPC," says Kathi, "is to assist you in having a smoothly operating wedding or holy union at Central Presbyterian Church, with things happening the way you want them for your special day."
Thursday Concert Coordinator
Kathi Thomas has loved music most of her life, from hearing Ferrante & Teicher and Roger Williams as a child when her parents played their records, to Pete Seger & Peter, Paul & Mary when her sister played her albums, to piano lessons, band and a major in music. Kathi was a music major at Sam Houston State University on a full music scholarship, and then transferred & finished her degree at UT Austin, where she was a member of the Longhorn Band, Wind Ensemble, UT Orchestra, and Sigma Alpha Iota, (national music fraternity for women.) Following college, Kathi taught band for a year in SE Texas, and then left to go into her family's florist business. Kathi is still in the floral business, but also enjoys music as an avocation. She plays in the Hill Country Community Band and Longhorn Alumni Band, and was formerly a member of the CPC Handbell Choir and the Austin Symphonic Band.
As volunteer Concert Coordinator, Kathi is responsible for booking musicians for 49-50 Thursday concerts each year. She considers these concerts a gift to the city of Austin and has volunteered for this program since 2003. She is appreciative of the generosity of the musicians of the greater Austin in helping these concerts survive and thrive since their beginning in 1980.