Meet Bill Poe!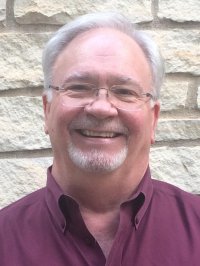 Dear CPC Family,
My name is Bill Poe, and your Session and the Committee on Ministry of Mission Presbytery have asked me to join you as your "Transitional Pastor" for a while, as your Pastor Nominating Committee (PNC) completes its work. I will be working with the officers, other members of your staff, and you to keep CPC the strong, mission-minded worshiping community it is while we await the coming of your new Pastor.
I am married to Betty Anne, and we will celebrate our 50th wedding anniversary this summer! Both of us are native Texans, born and raised in Houston. We have served congregations in Bryan, Houston (twice), and Sherman, Texas, and in Little Rock, Arkansas. I retired in 2010 from St. Philip Presbyterian Church in Houston, and we came to live in Round Rock in 2012 to be close to our children and grandchildren.
I attended the University of Texas in Austin and graduated with a BA from the University of Houston in 1969. I am also a graduate of Austin Presbyterian Theological Seminary (M.Div., 1972) and McCormick Seminary in Chicago (D.Min., 1984). I have done post-graduate study in theological ethics at Rice University, and was the first Director of Austin Seminary's Houston Extension program, in which I taught Presbyterian Polity. I am presently serving as Chair of the Committee on Ministry for Mission Presbytery, and on the Presbytery's General Council; on the Board of Trustees for Presbyterian Mo-Ranch Assembly; and, in April of 2016, I finished serving for 18 months as the interim Stated Clerk of Mission Presbytery.
Betty Anne and I are excited to begin this time with you, and we look forward to getting to know you, as we worship and serve together as Central Presbyterian Church!
In Christ,
Bill