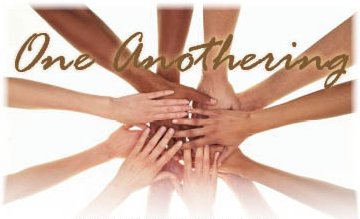 February 21 – March 20 — 9:30 – 10:45 am
One Anothering, by Richard C. Meyer
CPC continues to grow.  God's grace is amazing!  We're 424 members now!  What a gift!  And what a challenging opportunity we have!  Our five-week 2016 Lenten topic, "One Anothering," will challenge us to grow not just outward in numbers but deeper,  too– in getting to know each other, deepening our spiritual connection with God and each other.
Our Lenten book, One Anothering, is by Richard C. Meyer, a Presbyterian Pastor who has much experience with encouraging congregations to build spiritual community in small groups.  The book is a quick read: each chapter provides illustrations and exercises based on one of the many "one another" passages in the Bible.  "Get to know one another" isn't one of those passages, but CPC is full of people worth one-anothering!
During our present time of growth and transition, Meyer's book invites us to strengthen the webs of connection between the diverse and inclusive folks who make up the beloved community here on the corner of 8th and Brazos.
Books will be available for $12.00 (not available on Kindle)
Childcare will be provided.
To sign up for the groups, or for more information, contact .